Amana Refrigerator Repair
Most Reliable Appliance Repair Company
Fix Up Pro is the name you can trust for repairing all your home appliances- from refrigerators and dishwashers to washing machines, ovens, and more. We aim to provide you with the top-quality appliance repair service in Winnipeg, Manitoba, London, Ontario, and the surrounding areas. Our technicians are trained to repair broken or malfunctioning appliances of all makes and models. We understand that when any critical appliances like refrigerators, dishwashers, or oven breakdown, you need immediate assistance. To solve all your appliance-related problems, we provide same day appliance repair service. Whether it's a weekend or any time of the day, don't hesitate to contact us. As a licensed and experienced appliance repair service provider, we strive to offer safe, efficient, and reasonable services. 
If your Amana refrigerator is no longer working correctly, it is time to find an Amana Refrigerator Repair manual. Whether you're experiencing problems with ice cream melting or milk turning sour, water dripping from the roof, or your refrigerator is singing, this manual will help you fix the problem and get back to enjoying your refrigerator quickly and easily. The great thing about the Amana repair manual is that it is easy to read and follow, and it will walk you through every step of the repair process.
When your Amana refrigerator begins to malfunction, the first thing you should do is call a professional repair technician for help. While the problem may not be serious, it can be quite costly to fix on your own. You can schedule an appointment today with a qualified technician and get your refrigerator working again in no time. Amana refrigerators are among the most common appliances in the industry today, so it is important to get it fixed as soon as possible.
Whether your Amana refrigerator is running slowly or isn't cooling properly, it's important to find a professional for service. Unlike a DIY repair, an Amana Refrigerator Repair is much less expensive than replacing the unit. You'll need an experienced technician who has the knowledge and experience to handle your appliance, and a professional who knows the products and can diagnose and solve any issues your Amana fridge might be having.
If you're looking for an Amana Refrigerator Repair, don't hesitate to call an experienced professional. Whether you have a problem with your Amana refrigerator or a broken fridge, Absolute Appliance Repair will provide quality service and will keep your unit in working order. With our comprehensive Amana refrigerator repair services, you can rest easy knowing that you're getting the best service for your money. The best way to avoid paying high prices is to find a qualified repair specialist and schedule an appointment now.
Amana refrigerator repair is a quick and efficient way to get your refrigerator back to working order. With the Amana refrigerator repair San Antonio specialists, you can rest assured that the job will be done right the first time. You'll be surprised at how quickly Amana service can help you. So, schedule an appointment today to get the Amana refrigerator repaired. You'll be glad you did. The team at Absolute Appliance Repair has been serving the San Francisco Bay area for many years.
Amana refrigerator repair is the smartest option to keep your refrigerator working as long as possible. A good Amana refrigerator repair will cost you less than buying a new one, and you can enjoy the convenience of an Amana fridge for years to come. If your Amana refrigerator breaks down, the first thing you should do is call your local Amana appliance repair shop to schedule an appointment. It's important to find an Amana Refrigerator Repair specialist who will do the job correctly the first time.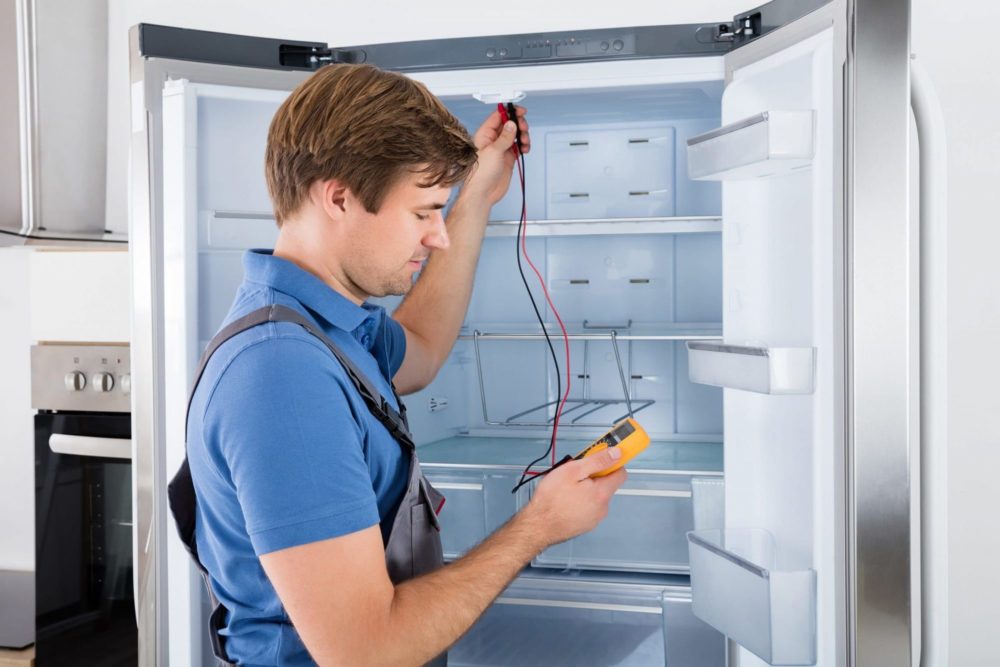 Best Brands We Know Very Well
Amana Refrigerator Refrigerator Not Working?
Give Us a Call Right Away for a quick and affordable refrigerator repair service in Winnipeg and all surrounding areas
Call: (431) 338-8338