Frigidaire Refrigerator Repair
If your dryer is not completely drying your clothes, Fix Up Pro can help! As a full-service appliance repair company, we can fix dryers of all types and brands. We understand that it can be frustrating to find that your clothes are still wet even after the dryer has run a full cycle. Putting your clothes again in the dryer for another cycle not only wastes your time but also increases your monthly utility bills. So, to solve this issue, our technicians will arrive at your place and fix your dryer as soon as possible.
Our dryer repair technicians can handle a wide range of dryer problems- from faulty timers to broken thermostats. Moreover, we can repair both electric and gas dryers. We stay up-to-date with the latest technologies and keep training our technicians to repair all types of appliances. Whether you're using a newly launched technology or an outdated model, we have the skills needed to fix dryers of all manufacturers and models. Our technicians have knowledge of the components and latest designs used by all major manufacturers.
We have the tools and expertise needed to provide dryer repair services for both gas and electric models.
We will contact you very shortly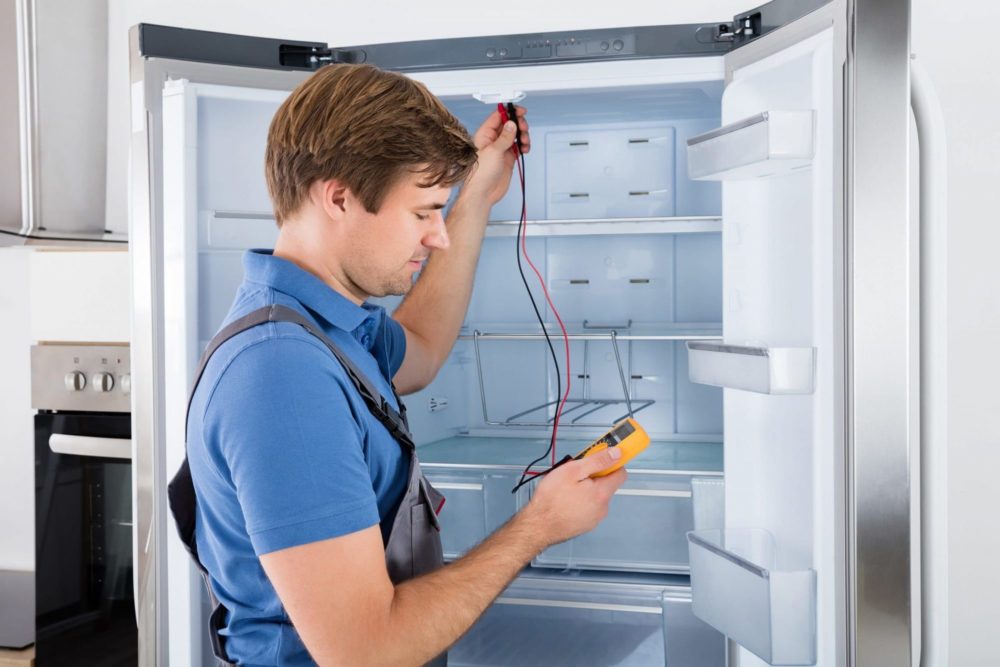 Approved service by our clients
I didn't expect my washer to be ready so quickly. Even it was the leak out of nowhere the guy found it and fixed it. Moreover, he explained what happened and told
I've been using my washer already for 13 years. Thanks to Fix Up team I shouldn't go to store an by a new one. It saved me a fortune, or I didn't lose it. Well done.
​Admiral • Amana • American Standard • Arcoaire • Bosch • Broan • Broan-Nu Tone LLC • Bryant • Carrier • Coleman • Dacor • Electrolux • Fisher & Paykel Appliances • Five Star • Frigidaire • GE Consumer & Industrial • GE Monogram • Gibson • Goodman • Honeywell • Hotpoint • Jenn-Air • Kenmore • KitchenAid • Lennox International • LG Electronics • Magic Chef • Maytag • Rheem • Rinnai • Roper • RUUD • Sears • Speed Queen • Sub-Zero Freezer • Tappan • Thermador • Trane • Viking • Whirlpool Corporation • York​


















Most Reliable Appliance Repair Company
Dealing with a malfunctioning refrigerator or faulty microwave can be frustrating. But we are here to ensure the peak performance of all your appliances. Fix Up Pro is the name you can trust for repairing all your home appliances- from refrigerators and dishwashers to washing machines, ovens, and more. We aim to provide you with the top-quality appliance repair service in Winnipeg, Manitoba, London, Ontario, and the surrounding areas. Our technicians are trained to repair broken or malfunctioning appliances of all makes and models. We understand that when any critical appliances like refrigerators, dishwashers, or oven breakdown, you need immediate assistance. To solve all your appliance-related problems, we provide same day appliance repair service. Whether it's a weekend or any time of the day, don't hesitate to contact us. As a licensed and experienced appliance repair service provider, we strive to offer safe, efficient, and reasonable services. 
No matter what the problem is, our technicians can fix any issue. With years of experience in appliance repair, we have come across almost every possible issue that home appliances may encounter. We offer repair services for a wide range of appliances including ovens, refrigerators, freezers, washers, dryers, dishwashers, range hoods, stoves, cooktops, microwaves, wine coolers, built-in coffee machines, mixers, outdoor gas grills, and much more. Whether your appliance is broken or out of order, give us a call or fill in our online form to request a technician. We have become the most trusted appliance repair company because of our commitment to excellent quality, timely service, and ensuring customer satisfaction. So, if any of your home appliances are not working, choose us for the following reasons:
Certified, Trained Licensed, & Insured Technicians
Competitive Rates, No Hidden Fees
Complete Customer Satisfaction
Same Day or Next Day Appointment
Timely Services
Use Genuine Spare Parts
Frigidaire Refrigerator Not Working?
Give Us a Call Right Away for a quick and affordable refrigerator repair service in Winnipeg and all surrounding areas
Call: (431) 338-8338
Frigidaire refrigerators are known for their durability and dependability, providing homeowners with a high-quality appliance that keeps their food fresh and organized. However, like any refrigerator, Frigidaire refrigerators can experience issues that require repair. Professional Frigidaire refrigerator repair services can help ensure your appliance is running efficiently and effectively.
Why Choose Our Frigidaire Refrigerator Repair Service
Here are some reasons why you should consider professional Frigidaire refrigerator repair services:
Expertise and Experience: Professional technicians have the knowledge and expertise to diagnose and repair any issue with your Frigidaire refrigerator. They are trained to handle all kinds of refrigerator repairs, from simple fixes to complex issues.
Safety: Attempting to repair your Frigidaire refrigerator on your own can be dangerous and can lead to injury or damage to your home. Professional technicians have the necessary tools and training to safely repair your refrigerator.
Save Money: Attempting to repair your Frigidaire refrigerator on your own can result in further damage to the appliance, which can be more costly to repair. Professional Frigidaire refrigerator repair services can save you money in the long run by fixing the problem correctly the first time.
Convenience: Professional Frigidaire refrigerator repair services offer convenience by coming to your home to diagnose and repair the issue. This saves you time and effort from having to transport your refrigerator to a repair shop.
Common Frigidaire Refrigerators Problems We Fix
If you are experiencing any of the following issues with your Frigidaire refrigerator, it's time to consider professional repair services:
The refrigerator is not cooling properly
The refrigerator is making strange noises
The refrigerator is leaking water
The refrigerator is not turning on
The refrigerator is freezing food
The refrigerator is not defrosting
When you choose professional Frigidaire refrigerator repair services, you can expect:
A team of experienced and certified technicians
Prompt and efficient service
Affordable and transparent pricing
Use of genuine parts for repairs
A warranty on all repairs
Professional Frigidaire refrigerator repair services are a reliable and convenient solution for homeowners who want to ensure their appliances are running smoothly and efficiently. Don't hesitate to call a professional technician if you're experiencing any issues with your Frigidaire refrigerator.
What are some common problems with Frigidaire refrigerators?
Some common problems with Frigidaire refrigerators include failure to cool, leaks, strange noises, and ice maker issues.
How can I troubleshoot common problems with my Frigidaire refrigerator?
You can troubleshoot common problems with your Frigidaire refrigerator by checking the user manual for solutions, checking the temperature settings, cleaning the condenser coils, and checking the door gaskets. You can also contact Frigidaire customer support for further assistance.
How much should I expect to pay for Frigidaire refrigerator repair services?
The cost of Frigidaire refrigerator repair services varies depending on the type of problem and the service provider. It is best to request a quote from multiple service providers to compare pricing and services offered. You can also check if your Frigidaire refrigerator is still under warranty, as repairs may be covered under warranty terms.