Most Reliable Appliance Repair Company
Dealing with a malfunctioning refrigerator or faulty microwave can be frustrating. But we are here to ensure the peak performance of all your appliances. Fix Up Pro is the name you can trust for repairing all your home appliances- from refrigerators and dishwashers to washing machines, ovens, and more. We aim to provide you with the top-quality appliance repair service in Winnipeg, Manitoba, London, Ontario, and the surrounding areas. Our technicians are trained to repair broken or malfunctioning appliances of all makes and models. We understand that when any critical appliances like refrigerators, dishwashers, or oven breakdown, you need immediate assistance. To solve all your appliance-related problems, we provide same day appliance repair service. Whether it's a weekend or any time of the day, don't hesitate to contact us. As a licensed and experienced appliance repair service provider, we strive to offer safe, efficient, and reasonable services. 
No matter what the problem is, our technicians can fix any issue. With years of experience in appliance repair, we have come across almost every possible issue that home appliances may encounter. We offer repair services for a wide range of appliances including ovens, refrigerators, freezers, washers, dryers, dishwashers, range hoods, stoves, cooktops, microwaves, wine coolers, built-in coffee machines, mixers, outdoor gas grills, and much more. Whether your appliance is broken or out of order, give us a call or fill in our online form to request a technician. We have become the most trusted appliance repair company because of our commitment to excellent quality, timely service, and ensuring customer satisfaction. So, if any of your home appliances are not working, choose us for the following reasons:
Certified, Trained Licensed, & Insured Technicians
Competitive Rates, No Hidden Fees
Complete Customer Satisfaction
Same Day or Next Day Appointment
Timely Services
Use Genuine Spare Parts
If your dryer is not completely drying your clothes, Fix Up Pro can help! As a full-service appliance repair company, we can fix dryers of all types and brands. We understand that it can be frustrating to find that your clothes are still wet even after the dryer has run a full cycle. Putting your clothes again in the dryer for another cycle not only wastes your time but also increases your monthly utility bills. So, to solve this issue, our technicians will arrive at your place and fix your dryer as soon as possible.Our dryer repair technicians can handle a wide range of dryer problems- from faulty timers to broken thermostats. Moreover, we can repair both electric and gas dryers. We stay up-to-date with the latest technologies and keep training our technicians to repair all types of appliances. Whether you're using a newly launched technology or an outdated model, we have the skills needed to fix dryers of all manufacturers and models. Our technicians have knowledge of the components and latest designs used by all major manufacturers. We have the tools and expertise needed to provide dryer repair services for both gas and electric models.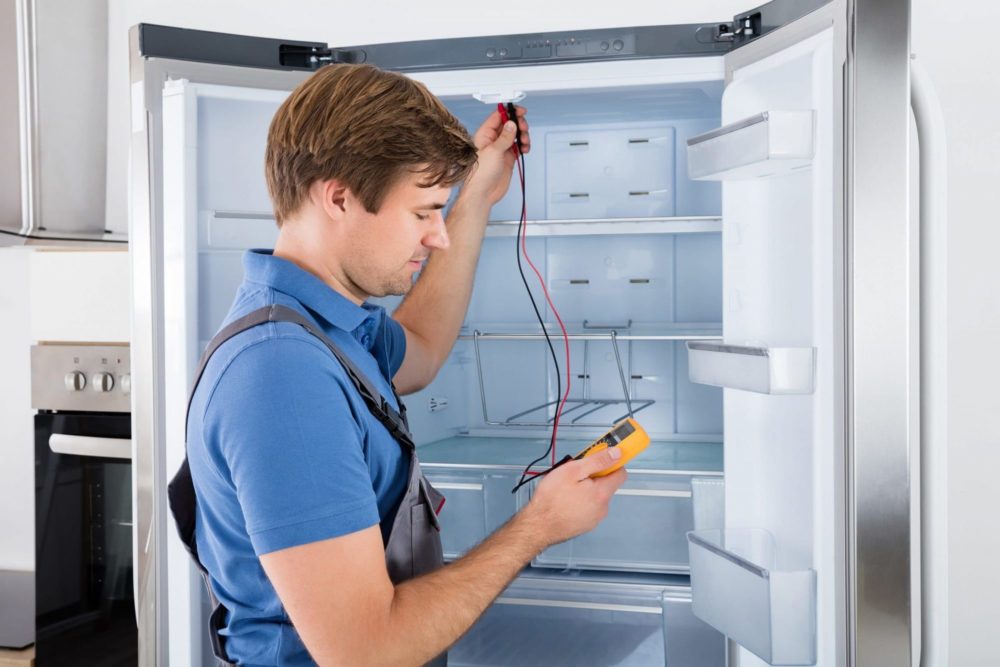 Best Brands We Know Very Well
GE Refrigerator Not Working?
Give Us a Call Right Away for a quick and affordable refrigerator repair service in Winnipeg and all surrounding areas
Call: (431) 338-8338