If you are having trouble with your Hotpoint clothes dryer, it's time to do some repair work. Your clothes may not be drying, or the heat won't come up the way it used to. The name of your dryer comes from the revolutionary electric iron, which was invented in 1905. You can get a FREE Hotpoint dryer repair manual from the Internet. Here are some tips for repairing your dryer. You can also use a manual to diagnose your problem and find solutions for common issues.
First, you can check the cycling thermostat. This part of the appliance may be defective. Next, you can check the electrical coils on the gas valve and the flame sensor near the igniter. If the flame sensor is defective, it will shut off before your clothes have completely dried. Replace these parts and try the dryer again. Once you have fixed all these problems, you can start using your Hotpoint dryer again. This is a relatively easy and cheap DIY project.
We will contact you very shortly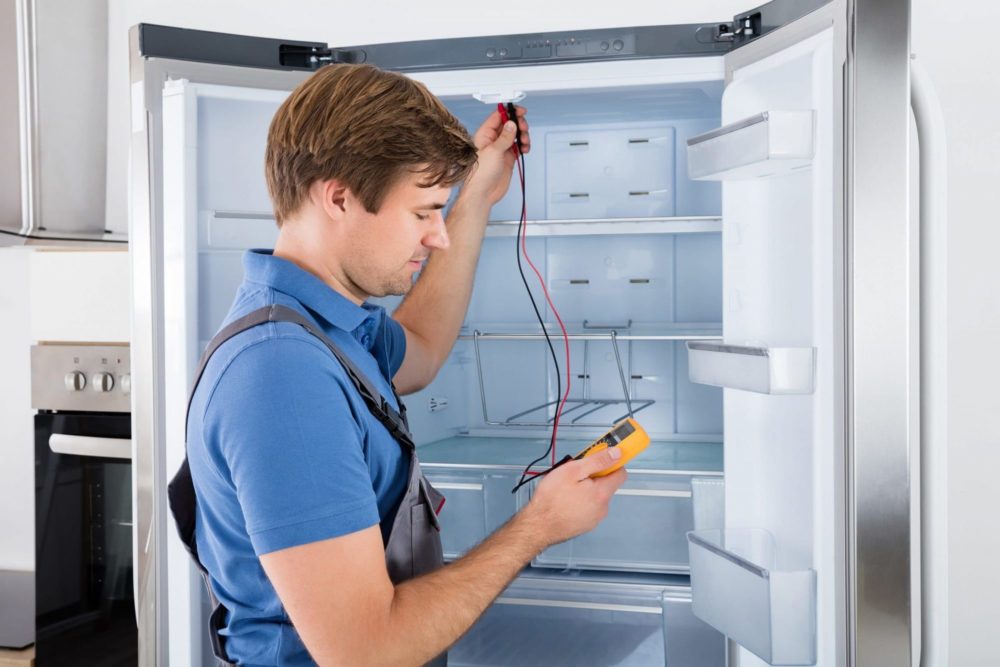 Approved service by our clients
I didn't expect my washer to be ready so quickly. Even it was the leak out of nowhere the guy found it and fixed it. Moreover, he explained what happened and told
I've been using my washer already for 13 years. Thanks to Fix Up team I shouldn't go to store an by a new one. It saved me a fortune, or I didn't lose it. Well done.
​Admiral • Amana • American Standard • Arcoaire • Bosch • Broan • Broan-Nu Tone LLC • Bryant • Carrier • Coleman • Dacor • Electrolux • Fisher & Paykel Appliances • Five Star • Frigidaire • GE Consumer & Industrial • GE Monogram • Gibson • Goodman • Honeywell • Hotpoint • Jenn-Air • Kenmore • KitchenAid • Lennox International • LG Electronics • Magic Chef • Maytag • Rheem • Rinnai • Roper • RUUD • Sears • Speed Queen • Sub-Zero Freezer • Tappan • Thermador • Trane • Viking • Whirlpool Corporation • York​


















Hot Point Dryer Repair Not Working?
Give Us a Call Right Away for a quick and affordable dryer repair service in Winnipeg and all surrounding areas
Call: (431) 338-8338
Hot Point Dryers are reliable and efficient appliances that help to make our lives easier. But just like any other household appliance, they can break down over time. If you're experiencing issues with your Hot Point dryer, don't hesitate to contact our expert repair technicians. We have years of experience repairing and maintaining Hot Point dryers, and we can help you get your appliance back up and running in no time.
Common Hot Point Dryer Problems We Fix
Here are some of the most common issues that we see with Hot Point dryers:
The dryer is not heating up – If your Hot Point dryer is not producing heat, it could be due to a faulty heating element, thermostat, or thermal fuse. Our technicians can diagnose the issue and replace the necessary parts.
The dryer is not tumbling – A broken belt, motor, or pulley can cause the drum of the dryer to stop spinning. Our technicians can quickly replace any damaged components to get your dryer back in working order.
The dryer is making strange noises – Squeaking, thumping, or grinding sounds coming from your Hot Point dryer could be a sign of a damaged drum support bearing or worn rollers. We can inspect your dryer and replace any worn or damaged parts.
The dryer is not turning on – If your Hot Point dryer won't turn on at all, it could be due to a faulty power cord, door switch, or thermal fuse. Our technicians can troubleshoot the issue and make any necessary repairs.
Why choose us for your Hot Point dryer repairs?
Experienced technicians – Our repair technicians have years of experience repairing and maintaining Hot Point dryers.
Fast turnaround time – We understand the inconvenience of a broken dryer, and we strive to provide fast and efficient repairs.
Affordable pricing – We offer competitive pricing for all of our Hot Point dryer repair services.
Convenient scheduling – We offer flexible scheduling options to accommodate your busy schedule.
Don't let a broken Hot Point dryer disrupt your daily routine. Contact us today to schedule your dryer repair service.
What are some common problems with Hotpoint dryers?
Some common problems with Hotpoint dryers include failure to heat up, overheating, noisy operation, and failure to turn on.
How can I troubleshoot common problems with my Hotpoint dryer?
You can troubleshoot common problems with your Hotpoint dryer by checking the user manual for solutions, checking the electrical connection and circuit breaker, and cleaning the lint trap and vent. You can also contact Hotpoint customer support for further assistance.
How much should I expect to pay for Hotpoint dryer repair services?
The cost of Hotpoint dryer repair services varies depending on the type of problem and the service provider. It is best to request a quote from multiple service providers to compare pricing and services offered. You can also check if your Hotpoint dryer is still under warranty, as repairs may be covered under warranty terms.