Your cafe refrigerator is an integral part of your home and office, and if it goes down, you're going to need to find a reliable cafe refrigerator repair company to fix it for you. We are licensed, bonded, and backed by a solid reputation. We also offer 24-hour service, which means you can be sure you won't have to worry about getting your fridge fixed in the middle of the night. There's no need to wait for the problem to occur. We will take care of your problem and return it as quickly as possible.
The water lines in your cafe refrigerator are crucial in its proper working. If they're broken, you'll be unable to store cold items. This is where a good Cafe refrigerator repair company comes in. Their professional technicians will diagnose the problem and fix it in a timely manner. Taking care of your fridge can save you a lot of time and money. You'll be able to eat more comfortably again once your cafe refrigerator is working again.
Having a cafe refrigerator is essential to your daily life. It is vital to your comfort and is essential for your daily life. Having a broken Cafe refrigerator can make your life miserable. Luckily, a good repair company in Burlington can help you with any problem with your Cafe refrigerator. The best way to find a reliable company to fix your fridge is to look at your warranty. If you need a new one, you can call the same company that you used for your last appliance.
We will contact you very shortly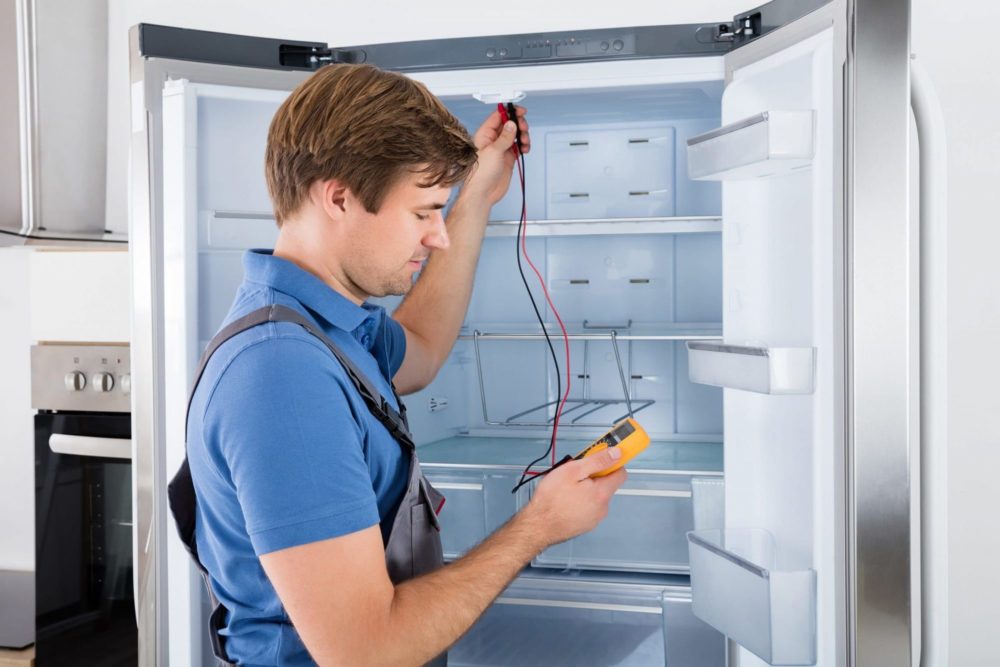 Approved service by our clients
I didn't expect my washer to be ready so quickly. Even it was the leak out of nowhere the guy found it and fixed it. Moreover, he explained what happened and told
I've been using my washer already for 13 years. Thanks to Fix Up team I shouldn't go to store an by a new one. It saved me a fortune, or I didn't lose it. Well done.
​Admiral • Amana • American Standard • Arcoaire • Bosch • Broan • Broan-Nu Tone LLC • Bryant • Carrier • Coleman • Dacor • Electrolux • Fisher & Paykel Appliances • Five Star • Frigidaire • GE Consumer & Industrial • GE Monogram • Gibson • Goodman • Honeywell • Hotpoint • Jenn-Air • Kenmore • KitchenAid • Lennox International • LG Electronics • Magic Chef • Maytag • Rheem • Rinnai • Roper • RUUD • Sears • Speed Queen • Sub-Zero Freezer • Tappan • Thermador • Trane • Viking • Whirlpool Corporation • York​


















Most Reliable Appliance Repair Company
Fix Up Pro is the name you can trust for repairing all your home appliances- from refrigerators and dishwashers to washing machines, ovens, and more. We aim to provide you with the top-quality appliance repair service in Winnipeg, Manitoba, London, Ontario, and the surrounding areas. Our technicians are trained to repair broken or malfunctioning appliances of all makes and models. We understand that when any critical appliances like refrigerators, dishwashers, or oven breakdown, you need immediate assistance. To solve all your appliance-related problems, we provide same day appliance repair service. Whether it's a weekend or any time of the day, don't hesitate to contact us. As a licensed and experienced appliance repair service provider, we strive to offer safe, efficient, and reasonable services. 
Having a Cafe refrigerator can be a hassle if it breaks down. It is an essential appliance that makes life more comfortable, but the problem can become even more severe if there is a problem with the water lines. If this happens, you can call the best repair company in Richmond Hill for service. We have experienced technicians who can fix your fridge in just a few hours. Our goal is to make sure that your refrigerator is back to working order in no time.
Fortunately, we can do this. We have skilled cafe refrigerator repair technicians in Burlington. We have the right equipment to diagnose your fridge and repair it fast. If your fridge is a few days old, it's a good idea to call a repair company as soon as possible. We can provide you with the best service to get your refrigerator working again. Having a functioning Cafe refrigerator is an important part of living a comfortable life.
If you've had trouble with your cafe refrigerator, it's important to seek assistance as soon as possible. It's important to have it repaired as quickly as possible, so that you can get back to work as soon as possible. A broken Cafe refrigerator can be a huge inconvenience and can ruin your day. But a professional can help you get your refrigerator up and running again in no time. With our expert team, we can guarantee your satisfaction and keep your appliance running smoothly for years to come.
Cafe Refrigerator Not Working?
Give Us a Call Right Away for a quick and affordable refrigerator repair service in Winnipeg and all surrounding areas
Call: (431) 338-8338
Cafe refrigerators are known for their sleek design and advanced features, providing homeowners with a high-end appliance that adds sophistication to any kitchen. However, like any refrigerator, Cafe refrigerators can experience issues that require repair. Professional Cafe refrigerator repair services can help ensure your appliance is running efficiently and effectively.
Why Choose Our Cafe Refrigerator Repair Service
Here are some reasons why you should consider professional Cafe refrigerator repair services:
Expertise and Experience: Professional technicians have the knowledge and expertise to diagnose and repair any issue with your Cafe refrigerator. They are trained to handle all kinds of refrigerator repairs, from simple fixes to complex issues.
Safety: Attempting to repair your Cafe refrigerator on your own can be dangerous and can lead to injury or damage to your home. Professional technicians have the necessary tools and training to safely repair your refrigerator.
Save Money: Attempting to repair your Cafe refrigerator on your own can result in further damage to the appliance, which can be more costly to repair. Professional Cafe refrigerator repair services can save you money in the long run by fixing the problem correctly the first time.
Convenience: Professional Cafe refrigerator repair services offer convenience by coming to your home to diagnose and repair the issue. This saves you time and effort from having to transport your refrigerator to a repair shop.
Common Cafe Refrigerator Problems We Fix
If you are experiencing any of the following issues with your Cafe refrigerator, it's time to consider professional repair services:
The refrigerator is not cooling properly
The refrigerator is making strange noises
The refrigerator is leaking water
The refrigerator is not turning on
The refrigerator is freezing food
The refrigerator is not defrosting
When you choose professional Cafe refrigerator repair services, you can expect:
A team of experienced and certified technicians
Prompt and efficient service
Affordable and transparent pricing
Use of genuine parts for repairs
A warranty on all repairs
In conclusion, professional Cafe refrigerator repair services are a reliable and convenient solution for homeowners who want to ensure their appliances are running smoothly and efficiently. Don't hesitate to call a professional technician if you're experiencing any issues with your Cafe refrigerator.
What are some common problems with Cafe refrigerators?
Some common problems with Cafe refrigerators include failure to cool, leaks, strange noises, and ice maker issues.
How can I troubleshoot common problems with my Cafe refrigerator?
You can troubleshoot common problems with your Cafe refrigerator by checking the user manual for solutions, checking the temperature settings, cleaning the condenser coils, and checking the door gaskets. You can also contact Cafe customer support for further assistance.
How much should I expect to pay for Cafe refrigerator repair services?
The cost of Cafe refrigerator repair services varies depending on the type of problem and the service provider. It is best to request a quote from multiple service providers to compare pricing and services offered. You can also check if your Cafe refrigerator is still under warranty, as repairs may be covered under warranty terms.