No matter if cheap or expensive equipment is installed in your kitchen or laundry as you rely on it every day. And even a little malfunction makes your home appliance worthless and annoying, let alone dangerous to use.
Here we are, Fix Up Professionals, who are passionate about fixing home appliances because it brings happiness and relief to people's lives. We are happy to provide the same day appliances repair of all makes and models, from small to large, regardless the breakage complexity. Our professional team can usually manage major repairs during one day and minor repairs during one hour. 
Sometimes if you underestimate the problem, it can lead to a bigger trouble. Don't wait, just call us at (431)33-88-338 or send a message through the form to get the best service in Winnipeg, Manitoba and London, Ontario, along with the surrounding areas.
We will contact you very shortly
We repair all types of appliances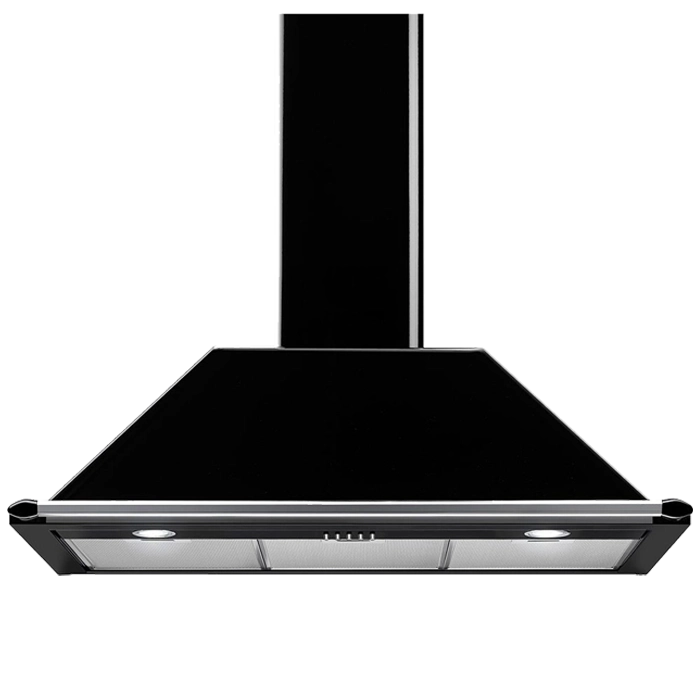 Range Hood
Refrigerator
Freezer
Oven
Stove
Cooktop
Dishwasher
Range Hood
Microwave
Washer
Dryer
Refrigerator

Refrigerator Repair Services: Keep Your Fridge Running Smoothly
Is your refrigerator acting up? Are you worried about the increasing temperature inside your fridge or the strange noises it's making? Look no further! Our professional refrigerator repair services are here to save the day. 
Common Refrigerator Problems:
Refrigerators, like any other appliance, can experience various issues over time. Here are some common refrigerator problems you might encounter:
Temperature Fluctuations
Strange Noises
Leaking Water
Compressor failures
Freezer compartment issues
Why choose Fix Up Pro for your Refrigerator Repair?
At Fix Up Pro, we are dedicated to providing top-notch refrigerator repair services to ensure the optimal performance and longevity of your appliance. Our team of skilled and experienced technicians is well-equipped to diagnose and fix a wide range of refrigerator issues promptly and efficiently.
Freezer
Oven
Stove
Cooktop
Dishwasher
Range Hood
Microwave
Washer
Dryer
Complete our simple online form or call us at (431)33-88-338. Or send us an SMS – it will work as well.
Describing the problem, please, mention this necessary information:
Urgent or not
What appliance(s) and what the problem
Your address
You phone number in case you send a request through the form
That's it!
We will call you back or reply to the message shortly to schedule your repair. Our engineers have all required tools to properly diagnose your kitchen or laundry appliance and original spare parts to install them on-site. But if a rare spare part is needed, we will order it from the manufacturer and schedule another visit to install it.
Note, that sometimes it is essential to disassemble the equipment to figure out what exactly is broken.
Best Appliance Repair Company Winnipeg
Dealing with a malfunctioning refrigerator or faulty microwave can be frustrating. But we are here to ensure the peak performance of all your appliances. Fix Up Pro is the name you can trust for repairing all your home appliances- from refrigerators and dishwashers to washing machines, ovens, and more. We aim to provide you with the top-quality appliance repair service in Winnipeg, Manitoba, London, Ontario, and the surrounding areas. Our technicians are trained to repair broken or malfunctioning appliances of all makes and models. We understand that when any critical appliances like refrigerators, dishwashers, or oven breakdown, you need immediate assistance. To solve all your appliance-related problems, we provide same day appliance repair service. Whether it's a weekend or any time of the day, don't hesitate to contact us. As a licensed and experienced appliance repair service provider, we strive to offer safe, efficient, and reasonable services.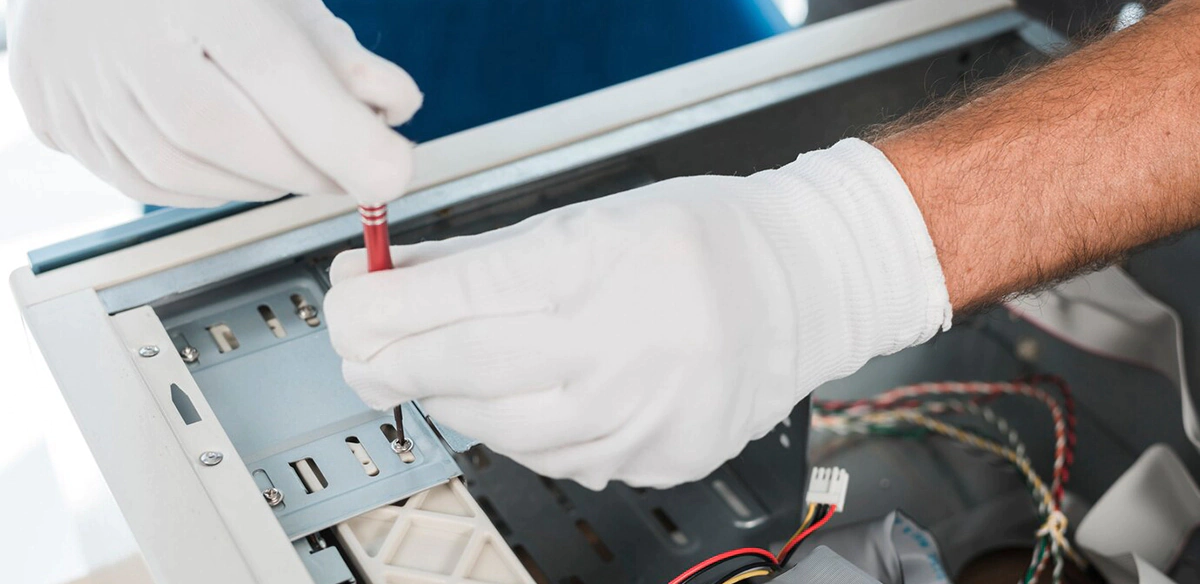 Urgent Appliance Repair Winnipeg
No matter what the problem is, our technicians can fix any issue. With years of experience in appliance repair, we have come across almost every possible issue that home appliances may encounter. We offer repair services for a wide range of appliances including ovens, refrigerators, freezers, washers, dryers, dishwashers, range hoods, stoves, cooktops, microwaves, wine coolers, built-in coffee machines, mixers, outdoor gas grills, and much more. Whether your appliance is broken or out of order, give us a call or fill in our online form to request a technician. We have become the most trusted appliance repair company because of our commitment to excellent quality, timely service, and ensuring customer satisfaction. So, if any of your home appliances are not working, choose us for the following reasons:
Certified, Trained Licensed, & Insured Technicians
Competitive Rates, No Hidden Fees
Complete Customer Satisfaction
Same Day or Next Day Appointment
Timely Services
Use Genuine Spare Parts
When you hire us, you don't need to worry about anything. All you need to do is contact us, explain your problem, and mention your preferred time for our arrival. You don't even need to run out and pick appliance replacement parts for repairs. We make sure to keep the process as simple and hassle-free as possible. We use high-quality spare parts and offer quick turnaround times to ensure your complete satisfaction. So, whether your appliance needs a little tune-up, a major repair, or routine maintenance, contact us to keep your appliances perform their best.
Approved service by our clients
I didn't expect my washer to be ready so quickly. Even it was the leak out of nowhere the guy found it and fixed it. Moreover, he explained what happened and told
I've been using my washer already for 13 years. Thanks to Fix Up team I shouldn't go to store an by a new one. It saved me a fortune, or I didn't lose it. Well done.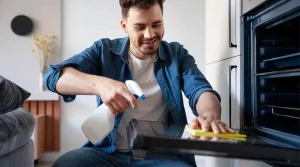 Last Updated on May 11, 2023 by Fixup Admin As homeowners, we rely heavily on our appliances to keep our homes running smoothly. From refrigerators
Read More »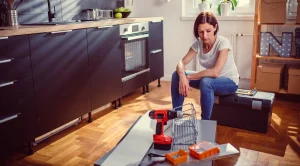 Last Updated on May 11, 2023 by Fixup Admin Appliances are essential tools in our daily lives, and when they break down, it can cause
Read More »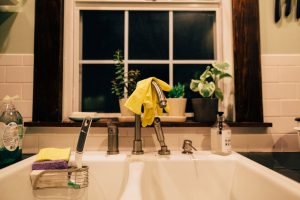 Last Updated on January 18, 2022 by Fixup Admin When you need help with a broken down appliance, you may have to call a repairman
Read More »
What are reputable appliance repair services in Winnipeg?
One reputable appliance repair service in Winnipeg is Fix Up Pro. They are known for their professional and reliable repair services for a variety of appliances. Fix Up Pro has a team of skilled technicians who are experienced in handling different brands and models. They strive to provide efficient repairs and excellent customer service. Many customers in Winnipeg have had positive experiences with Fix Up Pro and highly recommend their services.
Can you suggest an appliance repair service near my location?
To find an appliance repair service near your location, you can use online directories or search engines. Simply enter "appliance repair service near me" in the search bar, and it will provide you with a list of local options. Additionally, you can check review websites or ask for recommendations from friends or neighbors who have recently used appliance repair services.
What should I look for in an appliances repair service?
When choosing an appliances repair service, it's important to consider a few factors. Firstly, ensure that the service provider is licensed and certified to work on the type of appliances you need to repair. Look for technicians who have experience and expertise in handling your specific appliance brand or model. Additionally, consider their reputation and customer reviews to gauge their reliability and professionalism. It's also beneficial to inquire about warranties on repairs and the availability of spare parts.