Oven Repair Service in Winnipeg
Whether you're looking to get the most out of your LG dryer, or you've been experiencing frequent problems with your existing LG model, it's important to get your appliance checked by a professional. Not only is it costly to have your LG machine fixed, but it can also prevent it from serving its intended purpose. If your LG dryer is malfunctioning, call a technician to come and repair it for you. Then, you can save money on labor costs and time by repairing the appliance yourself. LG dryer repairs can be complicated, but luckily, there's help. With AES LG service technicians, you'll never have to worry about a single thing. From minor to complex issues, our LG service technicians have dozens of years of experience. They'll have no problem repairing your LG dryer and getting your machine back up and running in no time. Contact us to get your appliance checked by an experienced technician. If you're not sure if your appliance needs repairs, don't be afraid to call Appliance King of America.
We will contact you very shortly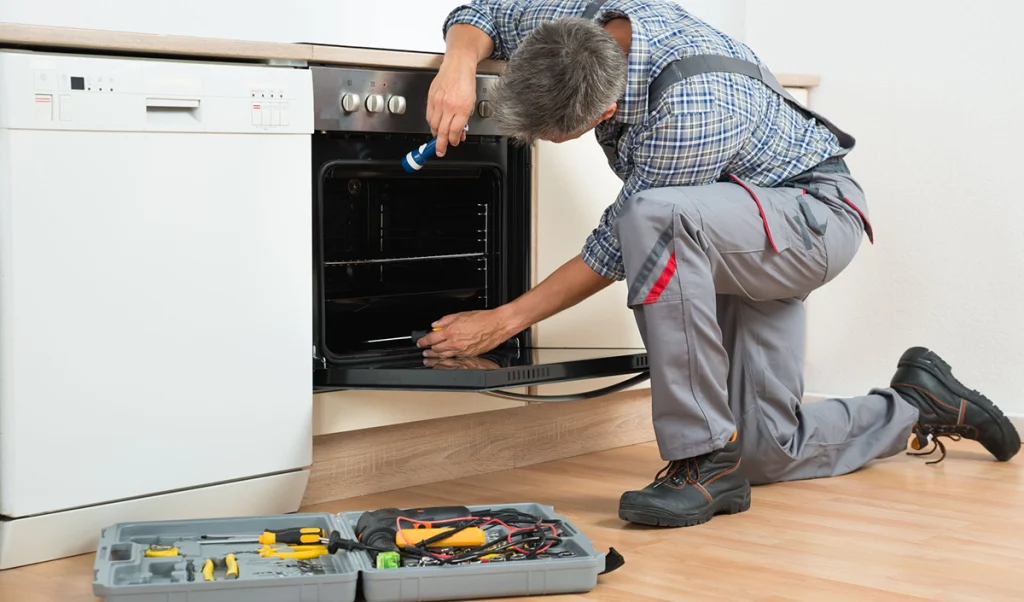 Approved service by our clients
I didn't expect my washer to be ready so quickly. Even it was the leak out of nowhere the guy found it and fixed it. Moreover, he explained what happened and told
I've been using my washer already for 13 years. Thanks to Fix Up team I shouldn't go to store an by a new one. It saved me a fortune, or I didn't lose it. Well done.
​Admiral • Amana • American Standard • Arcoaire • Bosch • Broan • Broan-Nu Tone LLC • Bryant • Carrier • Coleman • Dacor • Electrolux • Fisher & Paykel Appliances • Five Star • Frigidaire • GE Consumer & Industrial • GE Monogram • Gibson • Goodman • Honeywell • Hotpoint • Jenn-Air • Kenmore • KitchenAid • Lennox International • LG Electronics • Magic Chef • Maytag • Rheem • Rinnai • Roper • RUUD • Sears • Speed Queen • Sub-Zero Freezer • Tappan • Thermador • Trane • Viking • Whirlpool Corporation • York​


















Give Us a Call Right Away for a quick and affordable оven repair service in Winnipeg and all surrounding areas
Call: (431) 338-8338
Oven Repair Services in Winnipeg: Restoring Your Kitchen's Heart
Is your oven in need of repair? Don't let a malfunctioning oven disrupt your cooking routine. With professional oven repair services in Winnipeg, you can restore your kitchen's heart and get back to preparing delicious meals for your family and friends. In this article, we will explore the importance of timely oven repairs, the common issues that can arise, and how to find reliable repair services in Winnipeg.
The oven is the heart of any kitchen, and when it malfunctions, it can disrupt your daily cooking routine. Oven repair services in Winnipeg specialize in diagnosing and fixing a wide range of oven issues, ensuring that you can cook with confidence once again.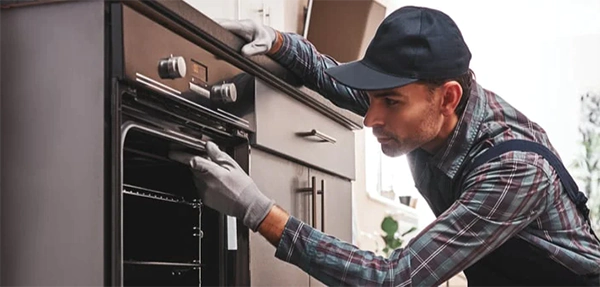 The Importance of Timely Oven Repairs
Addressing oven problems promptly offers several benefits:
Safety Considerations: Malfunctioning ovens can pose safety risks such as gas leaks, electrical hazards, or potential fires. Professional repairs ensure that your oven operates safely.
Energy Efficiency: An oven that is not functioning optimally may consume more energy to achieve desired cooking temperatures. Repairing your oven can help reduce energy waste and save on utility bills.
Avoiding Further Damage: Ignoring small issues can lead to bigger problems down the line, potentially resulting in more costly repairs or even the need for a replacement oven. Timely repairs can prevent further damage and extend the lifespan of your appliance.
Common Oven Problems
Here are some common issues you may encounter with your oven:
Oven not heating: If your oven fails to heat up, it could be due to a faulty heating element, a defective thermostat, or a malfunctioning control board.
Uneven temperature: Inconsistent heating can lead to undercooked or overcooked food. It may be caused by a malfunctioning temperature sensor, a faulty thermostat, or improper calibration.
Faulty igniter: If your oven's igniter is not functioning properly, it may not ignite the gas, preventing the oven from heating up.
Broken door seal: A damaged door seal can result in heat loss, affecting the oven's efficiency and cooking performance.
Control panel issues: Unresponsive buttons, error codes, or inaccurate temperature readings may indicate problems with the control panel or control board.
Finding Reliable Oven Repair Services in Winnipeg
When searching for oven repair services in Winnipeg, consider the following factors:
Research and Reviews: Look for reputable repair companies with positive customer reviews. Check their website for information on their experience and expertise in oven repairs.
Professionalism and Experience: Choose a company that employs certified technicians with experience in repairing ovens of various makes and models.
Warranty and Guarantees: Ensure that the repair service provides warranties on parts and labor, giving you peace of mind in case issues reoccur.
Prompt Response and Availability: Select a repair service that offers quick response times and is available to accommodate your schedule.
DIY Troubleshooting Tips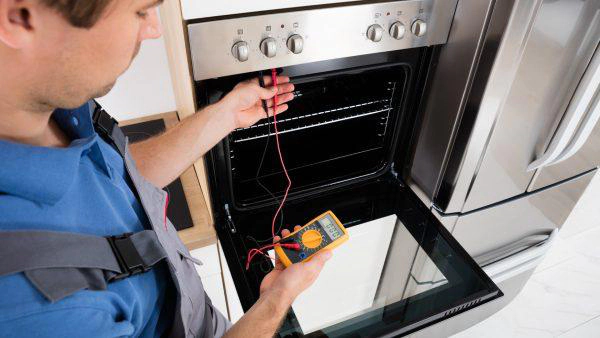 While it's best to leave complex repairs to the professionals, here are some simple troubleshooting tips you can try:
Checking power supply: Ensure that the oven is properly plugged in and that the circuit breaker hasn't tripped.
Cleaning and maintenance: Regularly clean the oven, including the interior, racks, and burners. Remove any food debris or grease that may affect performance.
Calibrating oven temperature: Consult your oven's manual for instructions on how to calibrate the temperature. This can help address issues with uneven cooking.
Replacing simple components: Some components, such as oven light bulbs or faulty knobs, can be easily replaced with the right tools and instructions.
Conclusion
A malfunctioning oven can be a source of frustration, but with professional oven repair services in Winnipeg, you can have it up and running in no time. Timely repairs not only ensure your safety but also help maintain energy efficiency and prevent further damage. Remember to choose a reliable repair service with experience and positive reviews. For simple troubleshooting, follow the manufacturer's guidelines or seek professional assistance when needed. Don't let a faulty oven hold back your culinary creativity—get it repaired and enjoy cooking once again.
How long does an oven repair usually take?
The duration of an oven repair depends on the specific issue and the availability of replacement parts. Simple repairs can often be completed within a few hours, while more complex issues may require multiple visits or ordering specialized parts.
How much does oven repair in Winnipeg cost?
The cost of oven repair varies depending on factors such as the type of repair needed, the extent of the damage, and the specific model of the oven. It's best to contact the repair service directly for a quote or estimate based on your specific situation.
Is it better to repair or replace a broken oven?
In many cases, repairing a broken oven is a more cost-effective option compared to replacing the entire appliance. However, if the oven is older, experiencing frequent issues, or the cost of repair is close to the price of a new oven, it may be worth considering a replacement. A professional repair technician can provide guidance based on the condition and age of your oven.