When your freezer malfunctions unexpectedly, it can lead to potential food spoilage and financial losses. That's why our emergency freezer repair services are available to provide immediate assistance. We understand the urgency of the situation and the importance of preserving your frozen goods.
Our team of skilled technicians specializes in emergency freezer repairs, equipped with the expertise and knowledge to diagnose and fix a wide range of issues. Whether it's a cooling problem, a malfunctioning thermostat, a faulty defrost system, or any other emergency, we are here to restore your freezer's functionality promptly and efficiently.
With our 24/7 emergency repair services, we prioritize your convenience and aim to resolve the issue as quickly as possible. Our dedicated technicians will arrive at your location promptly, equipped with the necessary tools and genuine replacement parts to ensure a high-quality repair.
We understand the value of your frozen food and the need to minimize any potential loss. That's why we provide reliable solutions, utilizing our experience and expertise to restore your freezer's optimal performance. Our repairs are backed by a warranty, giving you peace of mind and assurance in the quality of our service.
We will contact you very shortly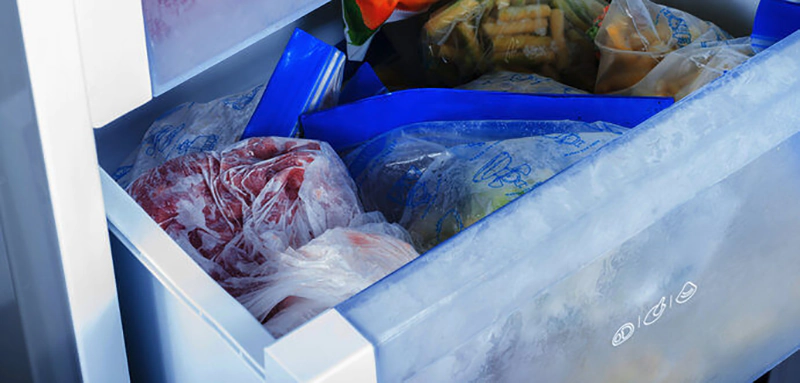 Approved service by our clients
I didn't expect my washer to be ready so quickly. Even it was the leak out of nowhere the guy found it and fixed it. Moreover, he explained what happened and told
I've been using my washer already for 13 years. Thanks to Fix Up team I shouldn't go to store an by a new one. It saved me a fortune, or I didn't lose it. Well done.
​Admiral • Amana • American Standard • Arcoaire • Bosch • Broan • Broan-Nu Tone LLC • Bryant • Carrier • Coleman • Dacor • Electrolux • Fisher & Paykel Appliances • Five Star • Frigidaire • GE Consumer & Industrial • GE Monogram • Gibson • Goodman • Honeywell • Hotpoint • Jenn-Air • Kenmore • KitchenAid • Lennox International • LG Electronics • Magic Chef • Maytag • Rheem • Rinnai • Roper • RUUD • Sears • Speed Queen • Sub-Zero Freezer • Tappan • Thermador • Trane • Viking • Whirlpool Corporation • York​


















Most Reliable Appliance Repair Company
Dealing with a malfunctioning refrigerator or faulty microwave can be frustrating. But we are here to ensure the peak performance of all your appliances. Fix Up Pro is the name you can trust for repairing all your home appliances- from refrigerators and dishwashers to washing machines, ovens, and more. We aim to provide you with the top-quality appliance repair service in Winnipeg, Manitoba, London, Ontario, and the surrounding areas. Our technicians are trained to repair broken or malfunctioning appliances of all makes and models. We understand that when any critical appliances like refrigerators, dishwashers, or oven breakdown, you need immediate assistance. To solve all your appliance-related problems, we provide same day appliance repair service. Whether it's a weekend or any time of the day, don't hesitate to contact us. As a licensed and experienced appliance repair service provider, we strive to offer safe, efficient, and reasonable services. 
No matter what the problem is, our technicians can fix any issue. With years of experience in appliance repair, we have come across almost every possible issue that home appliances may encounter. We offer repair services for a wide range of appliances including ovens, refrigerators, freezers, washers, dryers, dishwashers, range hoods, stoves, cooktops, microwaves, wine coolers, built-in coffee machines, mixers, outdoor gas grills, and much more. Whether your appliance is broken or out of order, give us a call or fill in our online form to request a technician. We have become the most trusted appliance repair company because of our commitment to excellent quality, timely service, and ensuring customer satisfaction. So, if any of your home appliances are not working, choose us for the following reasons:
Certified, Trained Licensed, & Insured Technicians
Competitive Rates, No Hidden Fees
Complete Customer Satisfaction
Same Day or Next Day Appointment
Timely Services
Use Genuine Spare Parts
Give Us a Call Right Away for a quick and affordable refrigerator repair service in Winnipeg and all surrounding areas
Call: (431) 338-8338
Professional Freezer Repair in Winnipeg
Welcome to our comprehensive guide on freezer repair in Winnipeg. When your freezer malfunctions, it can be a major inconvenience, potentially leading to food spoilage and financial losses. However, with the right knowledge and resources, you can address common freezer issues effectively and prevent further damage. In this article, we will explore the signs that indicate your freezer needs repair, common freezer problems, DIY troubleshooting tips, the importance of professional freezer repair services, and how to choose a reliable repair service in Winnipeg.
Signs Your Freezer Needs Repair
Identifying the early signs of freezer trouble can save you from more significant issues down the line. Here are some common indicators that your freezer requires repair:
Inadequate cooling: If your freezer fails to maintain a consistent temperature, leading to thawing or insufficient freezing of food items, it's a clear sign that something is wrong.
Excessive frost build-up: While some frost accumulation is normal, an unusually thick layer of ice inside the freezer can impede its performance and indicate a malfunction.
Strange noises: Unusual sounds such as grinding, buzzing, or rattling coming from your freezer can indicate mechanical problems that require attention.
Leaking water: If you notice water pooling around your freezer, it could be a sign of a clogged or malfunctioning defrost drain, water inlet valve, or faulty gasket.
Freezer door seal problems: A faulty door seal can lead to air leaks, causing temperature fluctuations and increased energy consumption. Test the seal by placing a dollar bill in the closed door; if it slips out easily, the seal may need to be replaced.
Common Freezer Issues
Understanding the common problems that can arise with freezers will help you troubleshoot and determine whether professional repair is necessary. Here are some issues you may encounter: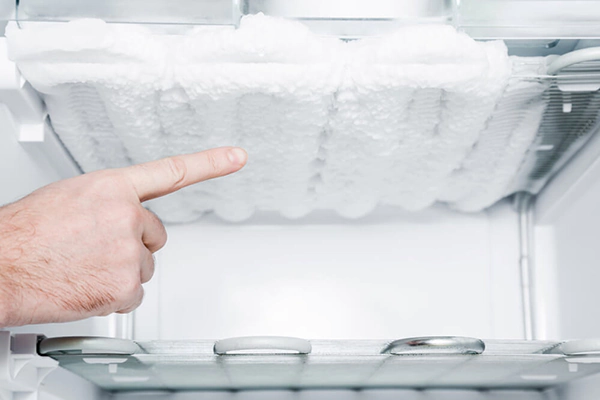 Freezer Not Cooling
When your freezer fails to cool properly, it can lead to food spoilage and waste. The cause may be a malfunctioning thermostat, a faulty compressor, or inadequate airflow due to a clogged or damaged fan.
Excessive Frost Build-Up
Excessive frost inside the freezer can prevent the unit from cooling efficiently. It may be caused by a defective defrost timer, a malfunctioning defrost heater, or a faulty defrost thermostat. Regularly defrosting your freezer can help prevent excessive frost build-up.
Strange Noises
Unusual noises coming from your freezer can be a sign of various problems. A buzzing noise may indicate a malfunctioning compressor or a faulty fan motor. Grinding or rattling sounds may suggest loose components or a failing motor. It's crucial to address these issues promptly to avoid further damage.
Leaking Water
Water leakage around your freezer can stem from a blocked or damaged defrost drain, a malfunctioning water inlet valve, or a faulty water line. If left unattended, water leaks can lead to damage to your flooring and surrounding areas.
Freezer Door Seal Problems
A damaged or worn-out door seal can result in air leaks, causing your freezer to work harder and less efficiently. This can lead to temperature fluctuations and increased energy consumption. If you notice cold air escaping from the freezer door, it's essential to replace the seal promptly.
Importance of Professional Freezer Repair
While some minor issues can be addressed with DIY troubleshooting, certain freezer problems require the expertise of a professional repair technician. Here's why professional freezer repair is crucial:
Accurate diagnosis: Trained technicians have the knowledge and experience to accurately diagnose complex freezer issues. They can identify the root cause of the problem and implement the most effective solutions.
Quality repairs: Professional repair services ensure that your freezer is restored to its optimal working condition. They use high-quality parts and follow industry standards to provide long-lasting solutions.
Time and cost-efficiency: Attempting complex repairs without the necessary skills and tools can be time-consuming and may result in costly mistakes. Hiring professionals saves you time and money by efficiently resolving the issue.
Safety and warranty: Repairing a freezer involves handling electrical components and potentially hazardous refrigerants. Trained technicians prioritize safety and can also provide warranty coverage for their services.
Choosing a Reliable Freezer Repair Service in Winnipeg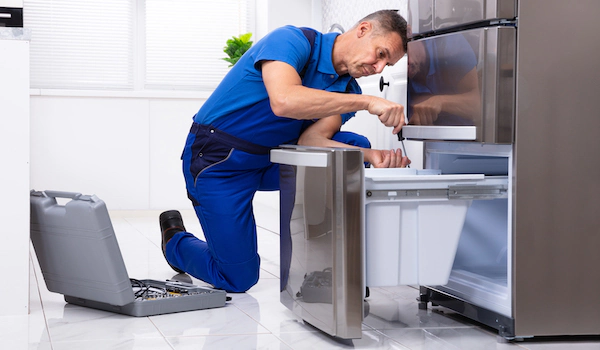 When selecting a freezer repair service in Winnipeg, it's essential to consider a few factors to ensure you receive reliable and high-quality service. Here are some key points to keep in mind:
Experience and expertise: Look for a repair service with a proven track record of handling freezer repairs. Check their experience, qualifications, and certifications to ensure they have the necessary expertise.
Prompt response time: Freezer issues require immediate attention to prevent food spoilage. Choose a repair service that offers prompt response times and can schedule a service appointment at your convenience.
Positive customer reviews: Read online reviews and testimonials to gauge the reputation of the repair service. Feedback from previous customers can provide insights into their professionalism, reliability, and customer satisfaction.
Transparent pricing: Look for a repair service that provides transparent pricing information. Avoid companies that give vague estimates or charge hidden fees. A reliable service will offer clear and upfront pricing details.
Warranty and guarantees: Inquire about warranty coverage for both parts and labor. Reputable repair services stand behind their work and offer warranties or guarantees to ensure customer satisfaction.
By considering these factors and conducting thorough research, you can choose a reliable freezer repair service in Winnipeg that meets your needs and provides effective solutions.
Proper maintenance and timely repairs are essential for keeping your freezer in optimal working condition. By recognizing the signs that indicate your freezer needs repair, implementing DIY troubleshooting tips when applicable, and seeking professional assistance when necessary, you can ensure that your freezer functions efficiently, preventing food spoilage and prolonging its lifespan. Remember to choose a reliable freezer repair service in Winnipeg that offers expertise, prompt service, and transparent pricing to address your freezer issues effectively.
How long does freezer repair take?
The duration of freezer repair depends on the specific issue and its complexity. Minor repairs can often be completed within a few hours, while more extensive problems may require additional time or parts ordering. A professional technician can provide a more accurate estimate after assessing the condition of your freezer.
Is it worth repairing an old freezer?
The decision to repair or replace an old freezer depends on various factors, including the extent of the damage, the age of the appliance, and the cost of repairs compared to purchasing a new one. Consulting with a professional technician can help you determine the most cost-effective solution based on the specific circumstances.
Can I repair a freezer myself?
While some minor issues can be resolved through DIY troubleshooting, complex repairs should be left to professionals. Handling electrical components and refrigerants without proper knowledge and training can be dangerous and may cause further damage. It's best to seek professional help for effective and safe repairs.
How often should I defrost my freezer?
The frequency of defrosting depends on the model and usage of your freezer. Generally, it's recommended to defrost your freezer when the frost buildup reaches around a quarter-inch thickness. However, modern frost-free freezers typically have self-defrosting mechanisms and may not require manual defrosting.
Are freezer repairs expensive?
The cost of freezer repairs can vary depending on the specific issue, parts needed, and the repair service you choose. Minor repairs are generally more affordable, while major repairs or component replacements may be costlier. It's advisable to request estimates from multiple repair services and compare their prices and services before making a decision.