Are you looking to fix your malfunctioning microwave as soon as possible? When the microwave stops functioning, it becomes necessary to find a specialist to repair it. Fix Up Pro is one of the leading appliance repair services in Winnipeg, specializing in repairing microwaves of all types. Whether you're a working professional or a homemaker, a microwave is used in almost every house. From reheating food to melting chocolate, this great appliance makes our life easier. But often it stops working either due to a power surge or improper usage. No matter how your microwave has got damaged, we are here to repair it! At Fix Up Pro, we have successfully repaired hundreds of microwaves of all brands. Our microwave technician undergoes extensive training to acquire skills for handling any kind of problem.
Whether your appliance isn't turning on or cooking is taking longer, we know the best solutions for all types of faults. A damaged or malfunctioning microwave can be a big nuisance. Also, hiring an unknown repair professional can be risky. However, Fix Up Pro is a full-service appliance repair company that is trusted by hundreds of homeowners throughout Winnipeg, London, Manitoba, Ontario, and nearby areas. We aim to make microwave repair as easy and simple as possible. All you need to do is contact us, explain your problem, and schedule an appointment. Our technician will arrive at your home to diagnose the problem, give you a quote, get the replacement parts if needed, and repair your microwave as soon as possible.
We can handle all possible microwave issues such as:
Microwave not heating
Sparks inside the microwave
Microwave not turning on
Unusual noise or odor
Light Bulb not working
Display not working
Faulty buttons
Turntable won't turn
Keeps blowing fuses
No signals (lights)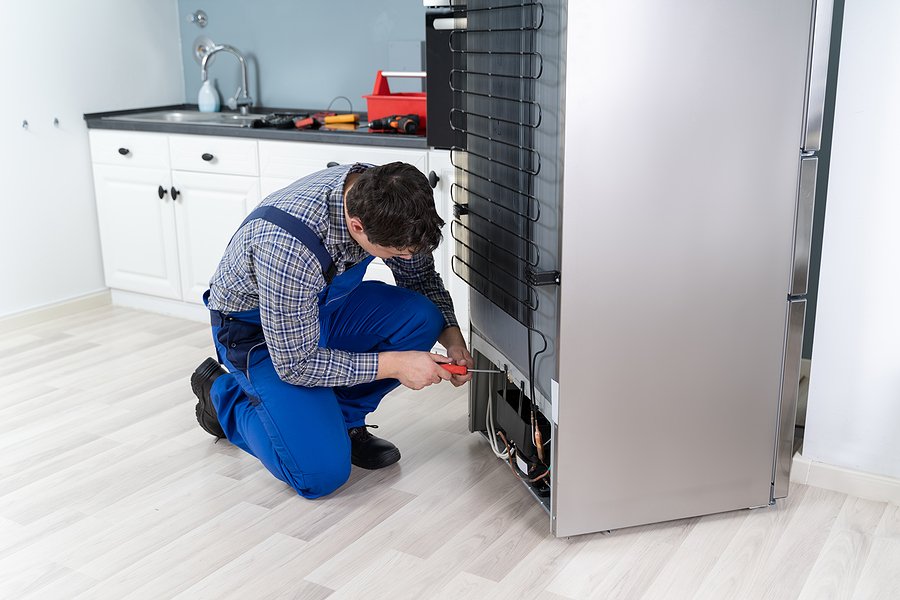 Quick & Reliable Microwave Repair Service
Fix Up Pro offers quick and safe microwave repair services at an affordable price. We work 24/7 to ensure that your appliances keep running all the time. No matter how small or complex your issue is, our technicians are experienced in resolving all types of microwave problems. We repair and replace microwave lights, fuses, switches, and all other components regularly. We have access to high-quality spare parts that are recommended by manufacturers to perform safe and effective microwave repair. From Samsung and LF to Panasonic and all other brands, we repair all types of microwaves. Whether you have a countertop microwave, built-in microwave, under counter microwave, convection microwave oven, grill microwave oven, or any other type, we can repair all types, makes, and models.
At Fix Up Pro, we take great pride in our professionalism, speedy services, and attention to detail. We are trusted by homeowners because we offer same-day services and never charge unreasonable prices. Also, instead of using quick-fix methods, we focus on finding permanent solutions. We never compromise with the quality of our service and always keep our customers well-informed throughout the repair process. So if you are experiencing any problems with your microwave, contact us for safe and efficient repair services.