Dishwasher Repair Winnipeg
Arguably, cosy and well-equipped kitchen is the heart of your home. It's where myriad happy moments are shared over family or friends dinners, where important conversations usually take place during cooking. And it can be really frustrating when your kitchen appliances start malfunctioning. Fix Up Pro is here to help and restore your comfort and convenience! We offer reliable service in Winnipeg, Manitoba and London, Ontario, along with the surrounding areas when you need it the most. Just call us at (431)33-88-338 or complete our simple online form.
Types of Kitchen Appliances We Repair:
Refrigerator & Freezer Repair

Dishwasher

Oven & Stove

Microwave Oven

Range Hood
We will contact you very shortly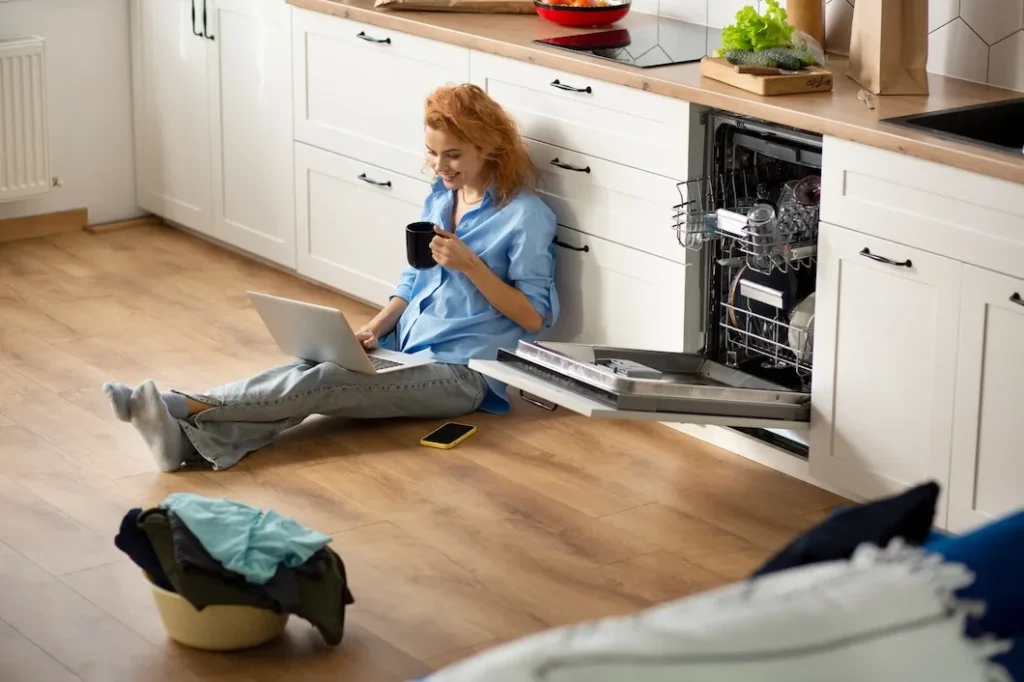 Approved service by our clients
I didn't expect my washer to be ready so quickly. Even it was the leak out of nowhere the guy found it and fixed it. Moreover, he explained what happened and told
I've been using my washer already for 13 years. Thanks to Fix Up team I shouldn't go to store an by a new one. It saved me a fortune, or I didn't lose it. Well done.
​Admiral • Amana • American Standard • Arcoaire • Bosch • Broan • Broan-Nu Tone LLC • Bryant • Carrier • Coleman • Dacor • Electrolux • Fisher & Paykel Appliances • Five Star • Frigidaire • GE Consumer & Industrial • GE Monogram • Gibson • Goodman • Honeywell • Hotpoint • Jenn-Air • Kenmore • KitchenAid • Lennox International • LG Electronics • Magic Chef • Maytag • Rheem • Rinnai • Roper • RUUD • Sears • Speed Queen • Sub-Zero Freezer • Tappan • Thermador • Trane • Viking • Whirlpool Corporation • York​


















Is your dishwasher broken?
Call us today for fast, affordable dishwasher repairs in and around Winnipeg.
Call: (431) 338-8338
When the dishwasher stops functioning, dirty dishes pile up in your kitchen. Whether your dishwasher is leaking or not properly cleaning your dishes, we can fix all types of dishwasher-related issues. At Fix-Up Professionals, we specialize in repairing damaged or faulty dishwashers of all make and models. As an experienced appliance repair service company, we offer quick and efficient dishwasher repair services in Winnipeg. Whether you're a homeowner or owner of a restaurant, a faulty dishwasher can be a big nuisance. Dishwashers may encounter several issues due to electrical faults or problems with the water supply and drain lines. However, no matter what issue you're facing, we make sure that all your appliances keep operating optimally.
We have a team of certified and trained appliance repair specialists ready to fix any type of appliance problem. Our  dishwasher repair technicians  will arrive at the scheduled time and diagnose the cause of dishwasher malfunctioning. We always first figure out the root cause of the problem and then use the right techniques to repair your appliance properly. Whether your dishwasher is not running a full cycle or broken-down, we know the best techniques to ensure that you never have to deal with unclean dishes. We have access to advanced tools and genuine spare parts to quickly fix your dishwasher. Our services ensure that you can sit back and relax while your repaired dishwasher properly cleans your dishes. Besides repairing faulty or broken dishwashers, we also provide routine dishwasher maintenance service to extend the service life of your appliance. 
Your dishwasher can encounter several problems, such as:
Leaking Dishwasher
Dishwasher Not Draining
Dishwasher runs too long
Dishwasher Won't Start
Not Dispensing Dishwasher Soap
Dishes not completely clean after washing
Dishwasher hums and immediately turns off
Flashing or Blinking Dishwasher Light
Cloudy Glassware
Dishwasher Not Drying Dishes
Quick & Efficient Dishwasher Repair Service Winnipeg
Fix Up Pro is one of the most trusted appliance repair services in Winnipeg, Manitoba, Ontario, and the surrounding areas. We have qualified technicians to get your appliance in working order so that you can have clean dishes as soon as possible! Whether your dishwasher is noisy or simply doesn't start, contact us to get the problem fixed as early as possible. We provide same-day dishwasher repair service for all types of dishwashers- built-in, double, portable, and countertop. Moreover, our technicians can fix dishwashers of all major brands like LG, Samsung, Maytag, Whirlpool, Miele, Vikings, and more.
Why is my dishwasher not cleaning my dishes properly?
There could be several reasons why your dishwasher is not cleaning dishes properly, including clogged spray arms, a malfunctioning dishwasher pump, or a defective dishwasher detergent dispenser. A professional dishwasher repair technician can diagnose and fix the problem for you.
Can I repair my dishwasher myself?
While some minor dishwasher repairs can be done by DIY enthusiasts, it's generally recommended to have a professional repair technician take care of the repairs. Attempting to repair your dishwasher yourself can cause more damage and end up costing you more in the long run.
How much does it cost to repair a dishwasher?
The cost of dishwasher repairs can vary depending on the type of repair needed, the age and condition of your dishwasher, and the cost of replacement parts. It's best to contact a professional dishwasher repair technician for a quote on the cost of your specific repair needs.