Inglis Refrigerator Repair
If your dryer is not completely drying your clothes, Fix Up Pro can help! As a full-service appliance repair company, we can fix dryers of all types and brands. We understand that it can be frustrating to find that your clothes are still wet even after the dryer has run a full cycle. Putting your clothes again in the dryer for another cycle not only wastes your time but also increases your monthly utility bills. So, to solve this issue, our technicians will arrive at your place and fix your dryer as soon as possible.
Our dryer repair technicians can handle a wide range of dryer problems- from faulty timers to broken thermostats. Moreover, we can repair both electric and gas dryers. We stay up-to-date with the latest technologies and keep training our technicians to repair all types of appliances. Whether you're using a newly launched technology or an outdated model, we have the skills needed to fix dryers of all manufacturers and models. Our technicians have knowledge of the components and latest designs used by all major manufacturers.
We have the tools and expertise needed to provide dryer repair services for both gas and electric models.
We will contact you very shortly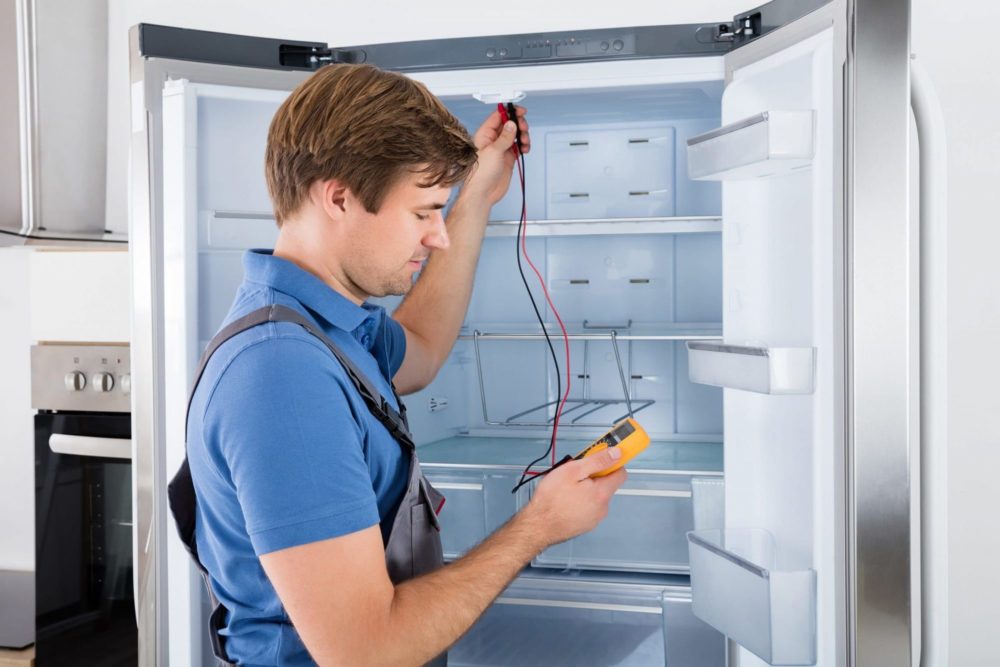 Approved service by our clients
I didn't expect my washer to be ready so quickly. Even it was the leak out of nowhere the guy found it and fixed it. Moreover, he explained what happened and told
I've been using my washer already for 13 years. Thanks to Fix Up team I shouldn't go to store an by a new one. It saved me a fortune, or I didn't lose it. Well done.
​Admiral • Amana • American Standard • Arcoaire • Bosch • Broan • Broan-Nu Tone LLC • Bryant • Carrier • Coleman • Dacor • Electrolux • Fisher & Paykel Appliances • Five Star • Frigidaire • GE Consumer & Industrial • GE Monogram • Gibson • Goodman • Honeywell • Hotpoint • Jenn-Air • Kenmore • KitchenAid • Lennox International • LG Electronics • Magic Chef • Maytag • Rheem • Rinnai • Roper • RUUD • Sears • Speed Queen • Sub-Zero Freezer • Tappan • Thermador • Trane • Viking • Whirlpool Corporation • York​


















Most Reliable Appliance Repair Company
Dealing with a malfunctioning refrigerator or faulty microwave can be frustrating. But we are here to ensure the peak performance of all your appliances. Fix Up Pro is the name you can trust for repairing all your home appliances- from refrigerators and dishwashers to washing machines, ovens, and more. We aim to provide you with the top-quality appliance repair service in Winnipeg, Manitoba, London, Ontario, and the surrounding areas. Our technicians are trained to repair broken or malfunctioning appliances of all makes and models. We understand that when any critical appliances like refrigerators, dishwashers, or oven breakdown, you need immediate assistance. To solve all your appliance-related problems, we provide same day appliance repair service. Whether it's a weekend or any time of the day, don't hesitate to contact us. As a licensed and experienced appliance repair service provider, we strive to offer safe, efficient, and reasonable services. 
No matter what the problem is, our technicians can fix any issue. With years of experience in appliance repair, we have come across almost every possible issue that home appliances may encounter. We offer repair services for a wide range of appliances including ovens, refrigerators, freezers, washers, dryers, dishwashers, range hoods, stoves, cooktops, microwaves, wine coolers, built-in coffee machines, mixers, outdoor gas grills, and much more. Whether your appliance is broken or out of order, give us a call or fill in our online form to request a technician. We have become the most trusted appliance repair company because of our commitment to excellent quality, timely service, and ensuring customer satisfaction. So, if any of your home appliances are not working, choose us for the following reasons:
Certified, Trained Licensed, & Insured Technicians
Competitive Rates, No Hidden Fees
Complete Customer Satisfaction
Same Day or Next Day Appointment
Timely Services
Use Genuine Spare Parts
Inglis Refrigerator Not Working?
Give Us a Call Right Away for a quick and affordable refrigerator repair service in Winnipeg and all surrounding areas
Call: (431) 338-8338
Inglis Refrigerator Repair: Troubleshooting and Maintenance Guide
Welcome to our comprehensive guide on Inglis refrigerator repair. Inglis refrigerators are known for their reliable performance and efficient cooling, keeping your food fresh and preserved. However, like any other appliance, they may encounter issues over time. In this article, we will explore common problems that may arise with Inglis refrigerators and provide troubleshooting tips to help you resolve these issues. Additionally, we will discuss essential maintenance practices to keep your Inglis refrigerator in optimal working condition. Let's get started!
1. Identifying Common Inglis Refrigerator Problems
Before we dive into the troubleshooting process, it's important to familiarize yourself with common problems that you might encounter with your Inglis refrigerator. These can include cooling issues, ice maker malfunctions, water dispenser problems, unusual noises, or control panel glitches. By recognizing these symptoms, you can better diagnose and address the underlying causes.
2. Troubleshooting Inglis Refrigerator Cooling Issues
If you notice that your Inglis refrigerator is not cooling properly or if the temperature fluctuates, there are a few potential causes to consider. Start by checking the temperature settings and ensuring that the vents inside the refrigerator are not blocked. Clean the condenser coils to remove any dust or debris buildup, as this can impact cooling efficiency. Additionally, inspect the door seals for any gaps or damage that may be compromising the refrigerator's ability to maintain a consistent temperature.
3. Addressing Inglis Refrigerator Ice Maker and Water Dispenser Problems
Issues with the ice maker or water dispenser can be frustrating. If your Inglis refrigerator's ice maker is not producing ice or if the water dispenser is not working, start by checking the water supply line for any obstructions or leaks. Inspect the ice maker assembly for any ice jams or clogs and clear them if necessary. Additionally, check the water filter and ensure it is clean and properly installed.
4. Fixing Inglis Refrigerator Unusual Noises
Unusual noises coming from your Inglis refrigerator can be concerning. These noises can be the result of various factors, such as a malfunctioning fan, a faulty compressor, or loose components. Check the condenser fan and evaporator fan for any obstructions or damage. If the noise persists, it is advisable to consult a professional technician for further diagnosis and repair.
5. Cleaning and Maintaining Your Inglis Refrigerator
Regular maintenance is essential for the optimal performance and longevity of your Inglis refrigerator. Here are some key maintenance practices to follow:
Clean the condenser coils at least twice a year to remove dust and debris.
Check and clean the door seals regularly to ensure a proper seal and prevent air leaks.
Keep the refrigerator interior clean and organized, and promptly clean up any spills.
Regularly defrost and clean the freezer to prevent ice buildup and maintain proper airflow.
6. Seeking Professional Assistance for Inglis Refrigerator Repair
While many common Inglis refrigerator issues can be resolved through troubleshooting and DIY methods, certain problems may require professional assistance. If you encounter complex issues or lack the necessary expertise, it's advisable to contact a certified Inglis service technician. They have the knowledge and experience to accurately diagnose and repair intricate problems, ensuring the continued performance of your refrigerator.
Conclusion
In conclusion, understanding how to troubleshoot and maintain your Inglis refrigerator is essential for ensuring its optimal performance and longevity. By familiarizing yourself with common problems and following the appropriate troubleshooting steps, you can effectively address issues as they arise. Additionally, regular cleaning and maintenance practices help prevent problems and ensure the efficient operation of your Inglis refrigerator. 
How often should I clean my Inglis refrigerator?
To keep your Inglis refrigerator clean and in optimal condition, it is recommended to clean it at least once every three months. However, you may need to clean it more frequently if you notice spills, stains, or odors.
What is the best way to clean the exterior of my Inglis refrigerator?
To clean the exterior of your Inglis refrigerator, follow these steps:
Unplug the refrigerator: Ensure that the refrigerator is unplugged before starting the cleaning process for safety reasons.
Prepare a cleaning solution: Mix a mild dish soap or a gentle all-purpose cleaner with warm water.
Wipe down the exterior: Dip a soft cloth or sponge into the cleaning solution and gently wipe down the exterior surfaces of the refrigerator, including the door handles and control panel.
Rinse and dry: Use a clean, damp cloth to remove any soapy residue. Then, dry the surfaces thoroughly with a clean, dry cloth.
How do I clean the interior of my Inglis refrigerator?
To clean the interior of your Inglis refrigerator, follow these steps:
Empty the refrigerator: Remove all food items from the refrigerator and store them in a cool place.
Remove shelves and drawers: Take out the removable shelves, drawers, and bins from the refrigerator.
Wash with warm soapy water: Wash the shelves, drawers, and bins with warm water and mild dish soap. You can also use a baking soda solution to remove any stubborn stains or odors.
Wipe down the interior: Use a soft cloth or sponge dipped in the cleaning solution to wipe down the interior walls, door seals, and other surfaces.
Rinse and dry: Rinse all the components thoroughly with clean water and dry them before placing them back in the refrigerator.