Jenn-Air Refrigerator Repair
Most Reliable Appliance Repair Company
Fix Up Pro is the name you can trust for repairing all your home appliances- from refrigerators and dishwashers to washing machines, ovens, and more. We aim to provide you with the top-quality appliance repair service in Winnipeg, Manitoba, London, Ontario, and the surrounding areas. Our technicians are trained to repair broken or malfunctioning appliances of all makes and models. We understand that when any critical appliances like refrigerators, dishwashers, or oven breakdown, you need immediate assistance. To solve all your appliance-related problems, we provide same day appliance repair service. Whether it's a weekend or any time of the day, don't hesitate to contact us. As a licensed and experienced appliance repair service provider, we strive to offer safe, efficient, and reasonable services. 
If you need a fast and efficient Jenn-Air refrigerator repair service, contact ABA Appliance Repair today. This authorized dealer of Jenn-Air appliances offers 24-hour emergency services and will come to your home to diagnose and repair your appliance. Its highly trained technicians are happy to fix the most common problems. If you've experienced a broken down Jenn-Air refrigerator, call ABA for fast and affordable repairs.
If your refrigerator is leaking water or ice, you'll need to have it repaired right away. The most common causes of leakage are the icemaker and a tilted unit. The lopsided pan may also prevent proper air circulation, resulting in leakage. Another cause of leaking water is tightly packed food. To avoid this, make sure you vacuum the condenser coil and evaporator coil regularly.
Regardless of age, your Jenn-Air refrigerator can be repaired right away. There are many things you can do to prevent costly repairs. 
First, keep the unit clean. If it's leaking, the icemaker should be cleaned or replaced. If the fridge doesn't leak water, you should vacuum the coils to prevent future problems. The condenser coil helps keep the internal temperature chilly, which keeps your groceries fresh and cold.
Regular vacuuming is a great way to prevent your Jenn-Air refrigerator from needing repairs. A monthly vacuuming can help keep these parts clean, thereby preventing the need for costly repairs. Additionally, regular cleaning of the evaporator coil will help to maintain the internal temperature. This will keep your food cold and your kitchen cool. This prevents the need for expensive repairs and saves you money in the long run.
A regular vacuuming can reduce the number of times you need to have your Jenn-Air refrigerator repaired. It can prevent costly repairs and help keep your food fresh. A vacuuming can also keep your fridge from smelling like smoke. Keeping the refrigerator clean will also reduce the need for repairs in the future. If your Jenn-Air fridge is not working properly, call a professional for a free estimate. You can trust that our servicemen will provide you with a high quality, affordable repair.
Aside from professional Jenn-Air appliance repair, Total Appliances Service is the best place to find the right company. We will provide expert and fast service and help you find a competitive price. The process can even be done on the same day! With a small investment in maintenance, you can prevent expensive repairs in the future. This service will keep your fridge in perfect condition so you can enjoy the benefits of a fully functional kitchen.
If you're experiencing a problem with your Jenn-Air refrigerator, you'll need to contact a qualified service technician. A certified company can repair your Jenn-Air refrigerator in as little as a day. A company with a good reputation is sure to be worth the extra cost. When you're in need of Jenn-Air refrigerator repair in San Francisco, you'll get quality services at an affordable price.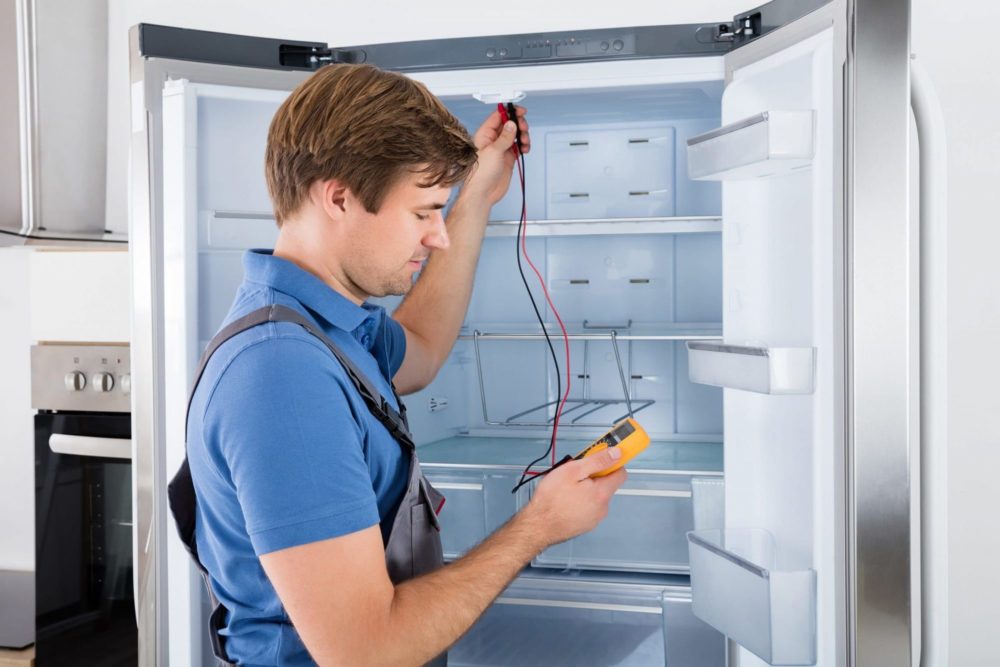 Best Brands We Know Very Well
Jenn-Air Refrigerator Not Working?
Give Us a Call Right Away for a quick and affordable refrigerator repair service in Winnipeg and all surrounding areas
Call: (431) 338-8338